After serving as Chief Revenue Officer, Isaacs becomes first Black CEO of Open Up Resources.
MENLO PARK, CA – Open Up Resources, the nonprofit publisher that makes top-quality,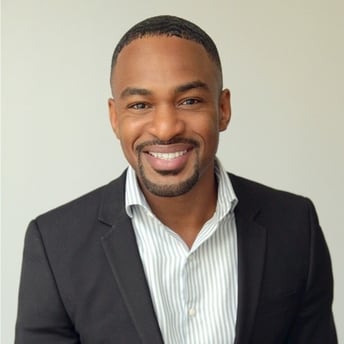 Math and ELA PK-12 curricula openly accessible to schools and districts, today announced that its Board of Directors appointed Jason Isaacs as its incoming Chief Executive Officer, effective October 3, 2022. Isaacs, Open Up's Chief Revenue Officer since 2019, will become the first Black CEO in the organization's history, a well-earned achievement the Directors hope will inspire further progress in K-12 leadership.
Isaacs' promotion follows a successful tenure as Chief Revenue Officer—growth has increased by 47% in districts and schools supported by Open Up Resources since 2019.
He also brings more than 15 years of K-12 education and edtech experience to his new role. Prior to his time at Open Up Resources, Isaacs managed the Sales and Operational Teams for Noodle Markets & 3P Learning across the U.S., Latin American, and Canadian markets.
Isaacs started his K–12 career in 2006 at PS 328 in Brooklyn, NY, as their after-school director. Recognized for his ability to improve student attendance and increase parent engagement, Isaacs quickly worked his way up the ranks of the K-12 industry, partnering with public, charter, private, parochial, and independent schools. He leads with unique experience, having built lasting relationships with all school types in both the print and edtech spaces. Isaacs' long-standing career commitment to providing equitable learning to all students comes full circle with his appointment as CEO of Open Up Resources.
"It's the honor of a lifetime to lead Open Up Resources through our next, exciting phase of growth," said Isaacs. "In recent years, I've seen how outstanding curricula can empower school districts, improve student outcomes, and deliver on the promise of equity even in challenging times. Building on Open Up Resources' achievements while expanding our offerings will be key to fully serving students now and into the future. From championing equity to expanding digital accessibility, this phenomenal team is ready to meet this moment."
Open Up Resources also announced that outgoing CEO Jessica Reid Sliwerski will be focusing full-time on Ignite! Reading, a nationally-recognized program incubated by Open Up Resources that provides foundational skills reading instruction through high-dosage, one-on-one daily virtual tutoring in a growing number of schools across the country.
"I'm thrilled to see Jason stepping into the role of CEO at Open Up Resources. During his time as Chief Revenue Officer, he has consistently over-delivered in expanding our nationwide impact, and I'm confident we will see even more students served under his leadership," said Sliwerski. "I'm proud of the tremendous progress we've made as an organization over the past several years and am looking forward to this next chapter for Open Up."
ABOUT OPEN UP RESOURCES
Open Up Resources is a 501(c)(3) that exists to increase equity in education by making the highest quality curriculum freely accessible to educators and providing implementation support to the broadest number of teachers, empowering them to effectively and sustainably improve student outcomes in PK-12 English Language Arts and Mathematics.
Open Up Resources' curricula have been consistently rated "all green" by EdReports and adopted by some of the largest and most diverse districts in the country, serving over 1.5 million students across all 50 states. These districts include: Madison Metropolitan School District (WI), Charleston County School District (SC), Hamilton County School District (TN), Rutherford County Schools (TN), and Riverside Unified School District (CA).