School closures due to Coronavirus in the 2019-20 school year resulted in learning disruptions for 56 million children in U.S. public and private schools.
Jump to onetab overview.
Bring onetab to your schools.

Learning Loss Widens the Gap
Open Up has worked closely with our national educator community, and it's been deeply inspiring to see the innovative work they are doing to ensure continuity of high-quality instruction using our curricula.
However, now that summer break is upon us, experts are predicting students are likely to start the upcoming school year with approximately 63-68% of the learning gains in reading relative to a typical school year and with 37-50% of the learning gains in math.
This is particularly concerning for PK - 2nd grade students because we know that once students reach 3rd grade, if they aren't proficient readers, they are at a greater risk of dropping out of high school, being incarcerated, and relying upon welfare. We also know that these children are disproportionately black and brown and most adversely impacted by the pandemic itself as well as its adverse economic effects. Enough is enough.

This Isn't Going Away
The two biggest challenges in educating kids are longstanding and exacerbated by the pandemic: the lack of devices for students and internet access at home. It's reported that 14% of U.S. children ages 3-18 don't have internet access at home.
For students at the beginning of their literacy journey (PK - 2), couple connectivity issues with the critical need for foundational skills instruction and the lack of access to quality content and instruction at home. It's a dire situation. We must act urgently to support these young learners.
No Need to Reinvent the Wheel
This crisis calls for us to take action—right now and on a national scale.
Teachers, parents, and students need the reassurance that absent a rich learning environment, regardless of socioeconomic status and limited access to devices and wifi, education can continue.
In 2020, Open Up has made gains in providing an equitable, asynchronous solution for core instruction with our partner Kiddom, but for PK - 2nd graders without access to devices and wifi and for whom foundational skills are critical, it's just not enough. In our urgent search for a supplemental solution, we identified 6 key features most important to ensuring PK - 2nd grade students are given access to reading and math supports immediately.
In the absence of high-quality instruction, we need devices that:
Support the individual student's need independent of in-person teaching
Include research-based, efficacious, and highly engaging digital curriculum
Access materials and lessons without wifi
Complement EL Education and Bookworms by providing continuity of the foundational skills presented by these core curricula
Are cost-effective for schools and districts to purchase at scale
Are durable to withstand long-term, at-home usage
And we've found them.
Big Problems Need Global Thinking
London-based non-profit, onebillion, has been working since 2014 toward their goal of one billion children numerate and reading in their own language. Notably, they've developed and preloaded PK - 2 reading, writing, and math curricula onto a proprietary device called onetab that allows access to the digital curricula without wifi. Open Up Resources will be onebillion's exclusive U.S. partner bringing onetab to U.S. schools and districts as early as August 1, 2020.
A winner of the 2019 Global Learning XPRIZE backed by Elon Musk, onebillion has previously launched successful onetab programs in Malawi and Uganda making the U.S. the third country to gain access to the preloaded tablets.
onetab houses an adaptive literacy and numeracy course that takes PK - 2nd grade children from zero to numerate and reading with fluency in their own language. Grounded in research, including the Science of Reading, children work through a structured sequence of instruction made up of thousands of engaging math, reading, and writing activities.
These activities adapt for each child and the tablet can be shared with multiple children within a household. Open Up Resources will distribute the International English version, but versions exist in Swahili, Chichewa, and soon French.
More Than Gamification
onetab is designed to support 30-40 minutes of active usage per day. After a fun introduction to engage and warm the child up for learning, a quick, daily assessment determines the child's literacy and math levels to serve up personalized learning instruction. Materials within onetab live in two areas: the Study Zone and the Play Zone.

In the Study Zone, literacy and numeracy are combined into sets of short learning units. A virtual teacher, Anna, guides children through coursework at their pace demonstrating, teaching, tracking progress, helping, and rewarding. Each day, children are presented with a set of short tailor-fit learning units automatically selected for them from a bank of 4000 available learning units.

In the Play Zone, children will find a wide range of activities including playful practice and a full library of over 160 illustrated stories. Children can also choose to repeat the learning units they have completed in the Study Zone for additional practice.

Reading

onetab is rooted in the Science of Reading and approaches phonics pragmatically. Letters and their sounds are introduced one by one and in an order that allows the child to build simple words as soon as possible.



Stories
Within each onetab is a library filled with over 300 stories, written and illustrated to teach, engage and fascinate. Offering 7 different story modes, options range from the child listening to spoken audio to all text being shown with words highlighted in sync with the audio, to finally the child being able to record themselves and listen back to their stories.

Writing

Writing and spelling are intertwined. Once the child has met simple words and had practice in writing them, onetab moves on to spelling activities, where the letters in words fly apart and the child has to reassemble them.

Later, when the child is very familiar with the letters, has met the alphabet, and has had sufficient spelling practice, a typing keyboard is introduced. The child moves from typing words to typing phrases, and then sentences. In addition to providing further spelling practice, and introducing punctuation, this gives the child an awareness of sentence construction.

Numeracy

Work in the numeracy section builds on itself slowly and carefully, by tackling concepts in stages.

Early preparatory work is based on patterns and uses real-life objects to establish concepts. Before tackling addition and subtraction, children will have already done work with number lines and exercises to ensure they understand place value.

Nicola Pitchford, University of Nottingham, introduces the pedagogy and outcomes of onetab here.



All Kids Deserve Access to Efficacious Solutions
Nonprofit group Imagine Worldwide conducted an 8-month randomized controlled trial (RCT) in Malawi during the 2018-19 school year to test the efficacy of onebillion's literacy and numeracy applications with 674 learners ages 6-10 years old.
Over the 8-month period two Malawi government schools produced the following results:
Statistically significant positive effect on overall gains in literacy, with an effect size of .34 standard deviations. Translated into gains of 5.3 months of additional literacy learning over control group
Positive effect in reading comprehension (.25 standard deviations) and targeted literacy subskills (ranging from .16 to .20)
In math children saw gains of .29 standard deviations
Literacy and math gains were consistent across genders and age groups
What She Said
In finding the right solution, Open Up Resources shared onetabs with educators, leading early elementary experts and children around the country to consistently positive reviews.
"I am really excited about the potential of onetab to be a truly universal solution for bringing foundational reading, writing and math skills wherever children are being educated – and into every American household. onetab affords children the chance to learn playfully, independent of connectivity, regardless of means and without any need for adult assistance. There're subtle lessons beyond the fabulous foundational skills baked into this cute little device: that there are other ways English can sound aside from how you usually hear it, that many children learn these same academic skills you do, all across the world, and that many of your fellow students are Brown or Black and their charming teacher(s) just might be too. And, maybe best of all, that learning - to read, write and think about math - is fun and dynamic."
Meredith Liben
Co-author of Know Better Do Better: Teaching the Foundations So Every Child Can Read


"With equity of access to remote explicit reading and math instruction vital for all students, onetab provides disadvantaged children just what they need when their access to technology is limited. This eliminates the digital divide and levels the learning field."
Linda Diamond
Author Teaching Reading Sourcebook and President Consortium on Reaching Excellence in Education
Bring onetab to Your Schools
With an uncertain fall and winter ahead of us, we have urgently moved to production and ordered onetab devices that are on our way to the U.S. Now available for school and district purchase, we've ensured onetab devices are an affordable price that is lower than the cost of most tablets to get them in as many children's hands as possible, as soon as possible.
The price includes the device, protective bumper, carrying case, charger, and software. For those who purchase by July 1, devices are anticipated to arrive in time for the start of the 2020-21 school year. Learn more about bringing onetab to your schools here:
---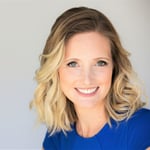 About Jessica Sliwerski:
Jessica is CEO of Open Up Resources. Previously, Jessica was the co-founder and Chief Academic Officer at the adaptive literacy software company LightSail Education. Her instructionally-focused product vision brought numerous awards to the organization, including the Digital Promise and Edsurge Digital Innovation in Learning Award, two ASU-GSV Return on Education VentureEd awards, and a Readers' Choice Top 100 recognition from District Administration magazine. To learn more about Jessica, click here.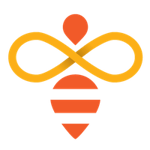 About Open Up Resources:
Open Up Resources is a 501c3 that exists to increase equity in education by making the highest quality curriculum freely accessible to educators and providing implementation supports to the broadest number of teachers, empowering them to effectively and sustainably improve student outcomes in pre-K-12 English Language Arts and Mathematics. To learn more about Open Up Resources' mission and work, click here.