In a Cisco blog post, onebillion's partnership with Open Up Resources for the FULCRUM education initiative, based in Oakland, CA and led by the NAACP, is cited as one of the tech nonprofit's efforts to ensure education inclusivity for all.

Despite more children attending school than ever before, disparities in learning outcomes remain prevalent. Using cash and product grants from Cisco, onebillion has localized its highly rated onecourse software to children who are currently out of school and not learning. onebillion partners with organizations worldwide – including Open Up Resources – to distribute onetab into schools.

onetab is designed for young learners (Pre-K to 2nd grade) to safely access pre-loaded math, reading and writing content without the need for Wi-Fi or parent/teacher help.

This partnership through the FULCRUM initiative ensured young students were able to continue their education during the pandemic using onetab.

"Teachers and parents were relieved that onetab didn't require Wi-Fi or supervision and enabled children to have engaging, adaptive math and literacy activities that were more targeted and more fun than packets of worksheets. We had overwhelmingly positive feedback from families who received onetab, sharing that not only did they see a difference in their child's math and literacy achievement, but that their attitudes about learning were also changing," shared Jessica Sliwerski, CEO of Open Up Resources.

FULCRUM distributed more than 900 onetabs in the Fall of 2020 to pre-K through first grade learners to avoid the risk of losing foundational literacy and math skills during the pandemic.

Open Up Resources has implemented onetab to school districts located throughout the United States. Contact us to learn more about getting onetab for your district.
---
About Open Up Resources: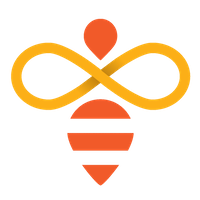 Open Up Resources is a 501c3 that exists to increase equity in education by making the highest quality curriculum freely accessible to educators and providing implementation supports to the broadest number of teachers, empowering them to effectively and sustainably improve student outcomes in pre-K-12 English Language Arts and Mathematics. To learn more about Open Up Resources' mission and work, click here.
Stay up to date on the latest from Open Up Resources by following us on twitter, Facebook, LinkedIn and joining our communities.
About onebillion:
onebillion is a non-profit organisation based in London. Its international team of experts have built comprehensive, scalable educational software for children in and out of school.
Together with partner organizations around the world, onebillion works to bring this software directly into the hands of the child. By encouraging independent researchers to evaluate its software, onebillion makes absolutely sure that it meets the needs of the child.