Join us for a free webinar, hosted by EdWeek, on March 23rd at 4PM ET. Register Now
Presented by Open Up Resources, EL Education, & Kiddom.
With the variety of student experiences from the past year, how do educators address the unfinished learning taking place? This webinar will identify potential gaps in learning opportunities within K-12 English Language Arts (ELA) and how to solve for them with high-quality curriculum, instructional tools, and assessment data.

—FREE EDWEEK WEBINAR—

Unfinished Learning: Identifying and Addressing Post-COVID Learning Gaps
MARCH 23, 2021
4:00 - 5:00 PM ET
REGISTER NOW
Meet the Speakers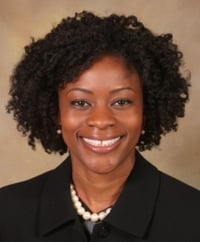 Dr. Yvette Stewart
Director of Elementary Teaching & Learning
Hamilton County Schools (TN)
Dr. Stewart is a lifelong educator who has served public education for over 20 years as a classroom teacher, an elementary/middle school administrator, a university professor, state leader, and currently the Director of Elementary Teaching and Learning in Hamilton County Schools, TN. Dr. Stewart is an alumna of The University of North Carolina at Greensboro, from her Bachelor's degree to her Ed.D. Dr. Stewart's reputation as an educational leader earned her the NC State Superintendent's Performance Excellence Award and she actively serves on several Advisory Boards and Councils that advocate on behalf of public education affairs and reform.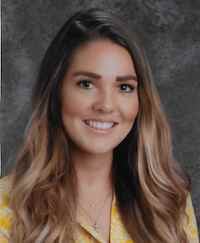 Whitney Green
Assistant Principal
Ooltewah Elementary School (TN)
Ms. Green is an assistant principal at Ooltewah Elementary in Hamilton County Schools, Chattanooga, TN. She has led several instructional initiatives at Ooltewah Elementary, earning them a TN Level 5 status within one year and recently receiving recognition for showing the most growth in ELA out of 76 schools including elementary, middle, and high school, based on a standards-based benchmark aligned to the TNReady end of the year assessment. She attributes her athletic background and her competitive nature to what motivates her to ensure students are receiving the best education possible and that we are meeting the needs of all students.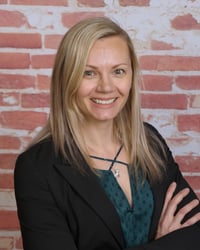 Christina Riley
Director of Curriculum Design
EL Education
In her role, Christina oversees curriculum design for EL Education. Prior to this, she was a lead designer on the nationally renowned EL Education English Language Arts (ELA) curriculum, which is currently one of EdReports' all green, highest-rated elementary ELA curriculum. Christina began her career in education as a K-8 teacher at public schools in the U.K., and is currently working on a Doctorate in Leadership in Educational Equity through CU Denver.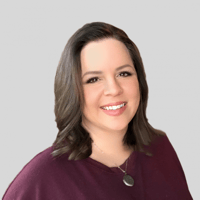 Tabitha Savage (Moderator)
Regional Development Manager
Open Up Resources
In her role, Tabitha supports schools across 11 states in selecting and successfully implementing highly-rated math and ELA curriculum. Her previous roles include a general education teacher, elementary coach, and district specialist. While serving as an adjunct collegiate instructor, Tabitha also earned her Specialist in Education degree in Instructional Leadership from Tennessee Technological University.
---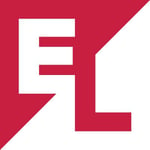 About EL Education
EL Education is transforming literacy education with an acclaimed curriculum, proven professional development, and a suite of resources that empower teachers to master their greatest aspirations and build equitable and inclusive learning opportunities for all students. Created by teachers for teachers, and based on college and career readiness standards, the EL Education Language Arts curriculum is a comprehensive, research-informed, core language arts program that engages teachers and students through compelling, real world content. Learn more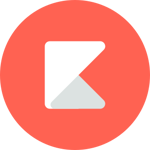 About Kiddom
Kiddom builds technology enabling teachers and learners to unlock their full potential. Teachers are often constrained by limited access to quality tools or mandated use of ineffective tools that do not meet their students' needs. We believe technology should be utilized to close the achievement gap and level the playing field for all students. Learn More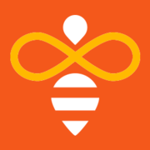 About Open Up Resources
Open Up Resources is a 501c3 that exists to increase equity in education by making the highest quality curriculum freely accessible to educators and providing implementation supports to the broadest number of teachers, empowering them to effectively and sustainably improve student outcomes in pre-K-12 English Language Arts and Mathematics. To learn more about Open Up Resources' mission and work, click here.