Jessica Sliwerski, CEO of Open Up Resources, sits down with Larry Jacobs on his longstanding radio show, Education Talk Radio, to discuss HIVE 2020, onetab and how open educational resources can help teachers and students as we all navigate the COVID-19 crisis and beyond.
To learn more about bringing high-quality, freely accessible curricula and professional learning to your teachers and students, contact us.
---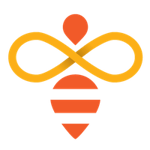 About Open Up Resources:
Open Up Resources is a 501c3 that exists to increase equity in education by making the highest quality curriculum freely accessible to educators and providing implementation supports to the broadest number of teachers, empowering them to effectively and sustainably improve student outcomes in pre-K-12 English Language Arts and Mathematics. To learn more about Open Up Resources' mission and work, click here.