Discover Ghost Boys (Grades 5-7) by Jewell Parker Rhodes with your students and have meaningful conversations on what's happening around the U.S.
So many of us are searching for solutions to engage our students and children in conversations about what is happening in our country. How do we support young people to think critically about the social justice issues that affect their lives and communities, and make meaning of the legacy of systemic racism that we're grappling with as a nation?

We're sharing our first FREE Reading with Relevance guide—a practical, easy-to-use resource for engaging the young people in your classroom, and your life, in empathy-building conversations about racism and injustice in America today.


Ghost Boys centers the stories of three young people grappling with the impacts of racism on their lives and experiences.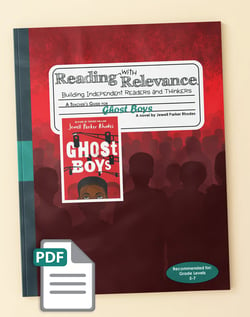 Meet Jerome—a 12-year-old Black boy who has just been killed by a White police officer—and bear witness to his powerful journey to understand his life and death. Follow along as Jerome meets and learns from the ghosts of other boys, like Emmett Till, who have lost their lives to racial violence, and explore his unlikely friendship with the only living person who can see him: the 12-year-old White daughter of the police officer.

We chose this novel for its thoughtful attention to some timely social and emotional themes: systemic racism, telling one's story, police brutality, bullying, empathy, and understanding. Students will find themselves relating to and being inspired by Jerome's journey to understand social injustice; this curriculum will help students build connections between Jerome's story and the injustices they've witnessed in their own lives. Dive in and teach this relevant read today!

Now is the time to unite social/emotional learning, cultural relevance, and academic instruction--at scale--for all young people. We have an unprecedented opportunity to build something new for our students, and they are counting on us. Let's do it together!
---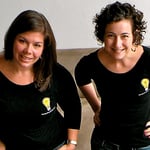 D. Lacy Asbill & Elana Metz are the Co-Founding Directors of Moving Forward Institute, a nonprofit organization that focuses on students' emotional well being as a critical strategy for improving their academic achievement. Founded fifteen years ago in Oakland, CA, the organization has taught more than ten thousand of the most underserved youth in their community, and trained over five hundred young adults to serve as a new generation of educational leaders. They are also the authors of Reading with Relevance: a literacy program that guides students and teachers through the process of reading relevant, culturally diverse, socially and emotionally rich literature.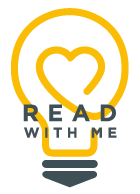 Learn more about Reading with Relevance, the CASEL-certified social and emotional learning curriculum for grades 2-12 that seamlessly integrates with many titles that already exist on your shelves. Reading with Relevance was co-authored by D. Lacy Asbill and Elana Metz and developed by a collective of progressive educators on a mission: to inspire relevant reading experiences, heartfelt conversations, and instructional breakthroughs in classrooms across the nation.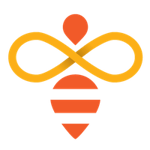 Open Up Resources is a 501c3 that exists to increase equity in education by making the highest quality curriculum freely accessible to educators and providing implementation supports to the broadest number of teachers, empowering them to effectively and sustainably improve student outcomes in pre-K-12 English Language Arts and Mathematics. To learn more about Open Up Resources' mission and work, click here.