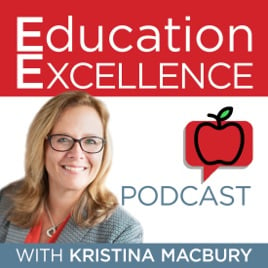 Open Up Resources CEO, Jessica Sliwerski, talks with Kristina Macbury, host of the Education Excellence Podcast, about the importance of social-emotional learning (SEL); how SEL can be improved and how it affect the curriculum; and the tools and resources that OUR provides administrators and educators to deal with SEL issues.
Jessica highlights Reading with Relevance, the CASEL-certified SEL supplemental curriculum offered for grades 2-12 by Open Up Resources.
Reading with Relevance piques student interest in highly engaging social and emotional learning activities to develop crucial academic skills including reading fluency, comprehension, and critical thinking. Using culturally diverse novels to foster empathy, humanity, and citizenship, it turns learning barriers into the very tools that accelerate literacy.
To learn more about Reading with Relevance, click here.
Just Announced: New Reading with Relevance Titles for 2020
Learn more here.
About Kristina Macbury
Kristina is the principal of Sarah Pyle Academy in Wilmington, DE which is a non-traditional, blended flex program. An educator for 20+ years, in 2018, she was recognized as NASSP Digital Principal of the Year and in 2017 was named a Top 30 Technologist, Transformer and Trailblazer by the Center of Digital Education. Follow Kristina on twitter: @MacBuryKristina & @educate4hope

About Open Up Resources:
Open Up Resources is a 501c3 that exists to increase equity in education by making the highest quality curriculum freely accessible to educators and providing implementation supports to the broadest number of teachers, empowering them to effectively and sustainably improve student outcomes in pre-K-12 English Language Arts and Mathematics. To learn more about Open Up Resources' mission and work, click here.