Much like most of 2020 to this point, we had envisioned original plans for our 2nd annual professional learning conference a bit different than our new reality. HIVE 2019 was a summer-making event where hundreds of educators gathered together to do the work of preparing for the remarkable teaching and learning that was to come. The sessions and keynotes hummed with energy and the learnings and memories stayed with us long after we departed Atlanta.
We combed through every detail of 2019 looking for ways to improve HIVE 2020—set to be in the vibrant city of New Orleans. And when we had to make the difficult, but responsible, decision to reimagine HIVE 2020 as a virtual professional learning event, we committed to bringing you all the same magic we shared in 2019. We are still deep in planning mode since making the switch on March 31st. However, there are some exciting programming details we just can't wait to share—like HIVE swag bags delivered to your door! Here's what to expect at HIVE 2020.

Virtual Coffees
Start each day of HIVE 2020 with your community. Grab your favorite coffee or tea and rise to meet the day ahead. Discuss the unique opportunities and challenges of teaching and learning, share best practices, resources, and stories—and get to know colleagues in your group. More details to come!


Incomparable Speakers
2020 is challenging us all to ask and answer big questions. To best prepare our educator community for the school year ahead, we are bringing together experts on equity, math, ELA, and digital learning for enlightening keynotes and talks. Confirmed speakers include Natalie Wexler, Dr. Kristopher Childs, Baruti Kafele, Rashad Slade, Dr. Amanda Jansen, Sara VanDerWerf, and D. Lacy Asbill.

Curated Professional Learning Sessions
The heart of HIVE conference is the time dedicated to doing the work. Two main components make HIVE's professional learning unique—our tailored, curriculum-specific pathways and the invigorating learning that comes from keeping cohorts small.
With nine pathways across three curricula, we are ensuring the five sessions you attend shine through in 2020 with synchronous, highly engaging learning in small groups. Facilitated by the authors, experts, and users of each curriculum, sessions will also give you the opportunity to connect with other practitioners through these interactive exercises. All sessions will be live and recorded for future playback.

Flex Sessions
Included with your HIVE 2020 registration is a chance to choose your own adventure with 1-hour flex sessions over two additional days—Thursday, July 9 and Thursday, July 16. With 20+ open sessions designed for leaders and teachers, all attendees have an opportunity to customize their experience. See a sample of flex sessions here.

The Last Hurrah
We won't spoil all the fun of surprise, but know we are thinking about and planning the best ways to safely celebrate you and your dedication, despite everything going on, to five days of deep professional learning for the betterment of your teaching and your students' learning. This closing session will be a special one.
Join us for HIVE 2020 starting June 23rd. With immersive sessions over five days + two days of optional flex sessions, our entire professional learning event will leave you feeling connected, prepared, and confident to take on the year to come.
Stay up to date on the latest from Open Up Resources by following us on twitter, Facebook, LinkedIn and joining our communities.
---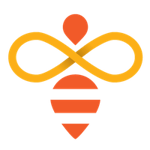 About Open Up Resources:
Open Up Resources is a 501c3 that exists to increase equity in education by making the highest quality curriculum freely accessible to educators and providing implementation supports to the broadest number of teachers, empowering them to effectively and sustainably improve student outcomes in pre-K-12 English Language Arts and Mathematics. To learn more about Open Up Resources' mission and work, click here.