In July and August, Open Up Resources hosted educators for a 3-week virtual series titled "Does Your School Have an Anti-racism Plan?" At the heart of each session was a panel discussion featuring diverse leaders, who each shared stories about major learnings they've had, strategies they've used, and experiences that illuminated the struggles and wins in this work.
Playback of the series and resources are now available to educators. Follow-up sessions dug further into hot topics that rose to the surface from the hundreds of participant questions in this series.

Does Your School Have an Anti-racism Plan?
WEEK-BY-WEEK PLAYBACK

WEEK 1: PRACTICE
FOCUS QUESTIONS:
How do we safeguard the student experience from the board level to the classroom?
How do we identify and implement the tools and conversations to create more student-centered learning?
How do we equip teachers to confidently lead these crucial conversations?
WEEK 2: CULTURE Download Slides
FOCUS QUESTIONS:
What is culturally-relevant instruction?
How do we use this to illuminate teacher comfort and discomfort? How do we properly address this?
What cultures are being celebrated in our schools, and which ones are being left out as in?
Week 3: LEADERSHIP Download Slides
FOCUS QUESTIONS:
How do we build anti-racist school district practices?
How do we center achievement for all students?
How do administrators bring the required voices to the conversation?
What rules and structures are in place that are implicitly biased within the school?

FOLLOW-UP SESSIONS
Follow Up 1: Reading with Relevance Download Slides

FOCUS: Reading with Relevance is the CASEL-certified grade 2-12 social emotional curriculum that beautifully complements your existing ELA core curriculum.

Reading with Relevance guides students and teachers through the process of understanding diverse experiences of those whose lives and identities are different from their own. Diverse books are used as "mirrors and windows" allowing students to see themselves, their identities, and their cultures reflected in literature.
Follow Up 2: A Back-to-School Checklist for Creating an Equitable Blended & Distance Learning Plan with EL Education K-8

FOCUS: This hour dives into planning for equitable, high-quality ELA teaching and learning to ready educators for their classrooms amidst blended & distance learning uncertainty.
EQUITY & ANTI-RACISM RESOURCES
From Dr. Anthony Hamlet, Superintendent of Pittsburgh Public Schools
Documents for Planning and Implementation:

Reading with Relevance

Third-party Resources
---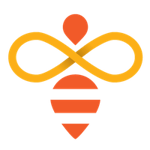 About Open Up Resources:
Open Up Resources is a 501c3 that exists to increase equity in education by making the highest quality curriculum freely accessible to educators and providing implementation supports to the broadest number of teachers, empowering them to effectively and sustainably improve student outcomes in pre-K-12 English Language Arts and Mathematics. To learn more about Open Up Resources' mission and work, click here.