Updated: December 1, 2020*
Fellow Educators:
It's a concerning, ever-evolving time. In particular, navigating the 2020-21 school year is not black and white. We understand that you are challenged right now and may not have the resources you need to support your students. We want to help.
Below are curriculum-specific resources* as well as playback of subject-specific community webinars. If your district or school is in need of specific resources, contact us.
For resources specific to equity and anti-racism work in your schools, click here.
*We continue to evolve this list as more resources are created.

BLENDED & DISTANCE LEARNING RESOURCES
Open Up is actively working with schools and districts across the country navigating their blended and distance learning needs. Can we help you?

The No-Nonsense Guide to Distance Learning
Co-authored by Open Up Resources and our digital partner, Kiddom, this step-by-step guide for educators provides practical advice and can be implemented rapidly during this critical health crisis. Use it to easily navigate to the stage of distance learning your school is currently tackling, and jump right in. Read the Guide
More from Kiddom: How Our Schools and Districts are Preparing for the Fall
EL Education 2020 - 21 Flex Curriculum Option
In response to states' and districts' requests for options to meet varied needs in reopening scenarios, Open Up Resources is offering resources developed by EL Education (including a flex curriculum option) to support planning for remote and/or hybrid learning in the fall.
Download EL Education Flex Curriculum
Introducing onetab: Reading, Writing and Numeracy for PK - 2 without Wifi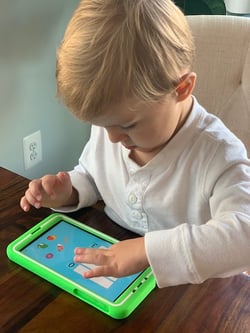 What is onetab? A durable, proprietary device preloaded with PK - 2 reading, writing, and math curricula that allows access to the software without wifi. In 30-40 minutes a day, onetab provides an adaptive literacy and numeracy course that takes PK - 2nd grade children from zero to numerate and reading with fluency in their own language.

With onetab, children can learn without an adult or internet connection and where many children are using the same device.


Children use onetab for 30–40 minutes daily with lessons that cover both literacy and numeracy.

Each math and literacy lesson is individualized for that child, based on their level, using a pool of thousands of learning units.

Read more about onetab and how you can bring devices to your district or school.
ACCESS TO OPEN UP RESOURCES CURRICULA
EL Education K-8 Language Arts

Bookworms K-5 Reading and Writing
Open Up Resources 6-8 Math:

CURRICULUM-SPECIFIC RESOURCES

EL Education K-8 Language Arts

Bookworms K-5 Reading and Writing
Open Up Resources 6-8 Math

High School Math

Reading with Relevance
Upcoming Subject-Specific Community Webinars
No remaining webinars in 2020. Check back for 2021 webinars and watch the replay of all 2020 webinars below.

Past Subject-Specific Community Webinars
DISTANCE LEARNING w/ OUR + KIDDOM
How to Assemble Your Distance Learning Toolkit
How to Maintain High-Quality Instruction in a Digital Environment
Using OUR Curriculum in Kiddom for Distance Learning

EQUITY & ANTI-RACISM
Does Your School Have an Anti-Racism Plan? A 3-week Series
Social Emotional Learning: Reading with Relevance
Equity in Blended & Distance Learning
ELA
Flipgrid, Padlet & Write Reader Help for ELA
Google Classroom Help for ELA
SeeSaw Help for ELA
Using EL Education K-5 with & without Tech

MATH
Assistments Help for Math
Google Classroom Help for Math
Hyper Docs and ScreenCastify Help
---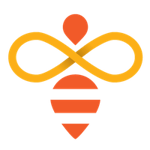 About Open Up Resources:
Open Up Resources is a 501c3 that exists to increase equity in education by making the highest quality curriculum freely accessible to educators and providing implementation supports to the broadest number of teachers, empowering them to effectively and sustainably improve student outcomes in pre-K-12 English Language Arts and Mathematics. To learn more about Open Up Resources' mission and work, click here.